✦ Welcome ✦
Come stay comfy with us, Master.. ‧ ₊ ✦ ₊ ‧ .
Primal Hyperion • Empyreum • W 25 P 42
✧ Empyreum Northwest Subdivision ✧
Saturday: 08:00 pm EST → 10:00 pm EST
⤳ SFW ⬿
It's time to celebrate the holidays with Maid Service! (´꒳`) ♡
We are going to have a screenshot contest, giveaways, FREE polaroid pictures & music with Black Rose!December 9th → 8:00 - 10:00pm EST
Primal Hyperion • Empyreum • W 25 P 42. ‧ ₊ ✦ ₊ ‧ .🎄 Screenshot Contest 🎄
The theme is Christmas! Show us your holiday spirit!
1st place ⇢ 10M GIL
2nd place ⇢ 5M GIL
3rd place ⇢ 2M GIL
✦ Rules ✦
• You are NOT allowed to use AI programs to make changes in your screenshot.
• You are allowed to use mods, reshade, anamnesis, ktisis and other post-processing tools.
• You can only submit ONE screenshot.
• You may have friends in your picture, but there will be only ONE winner.
• Make sure to share your name in the screenshot post.
• If the winner is not at the Maid Café in the announcement time, we will give the prize to another player.
• Submit your screenshot at the screenshot contest channel at our discord server.
• You have until December 9, 5:00 pm EST to submit your screenshot.
---
If you wish to participate in the xmas movie night & giveaways, make sure to join our discord server.
✦ Polaroid ✦
Polaroid Price
FREE DURING PADORU SEASONYou can take pictures with staff members, friends or by yourself.↬ How does it work? ↫
Pick your favorite polaroid frame
Choose the spot for your picture
Use your favorite emote
/tell Konata MoeCome make memories with Maid Service, Master!
---
✦ Simple ✦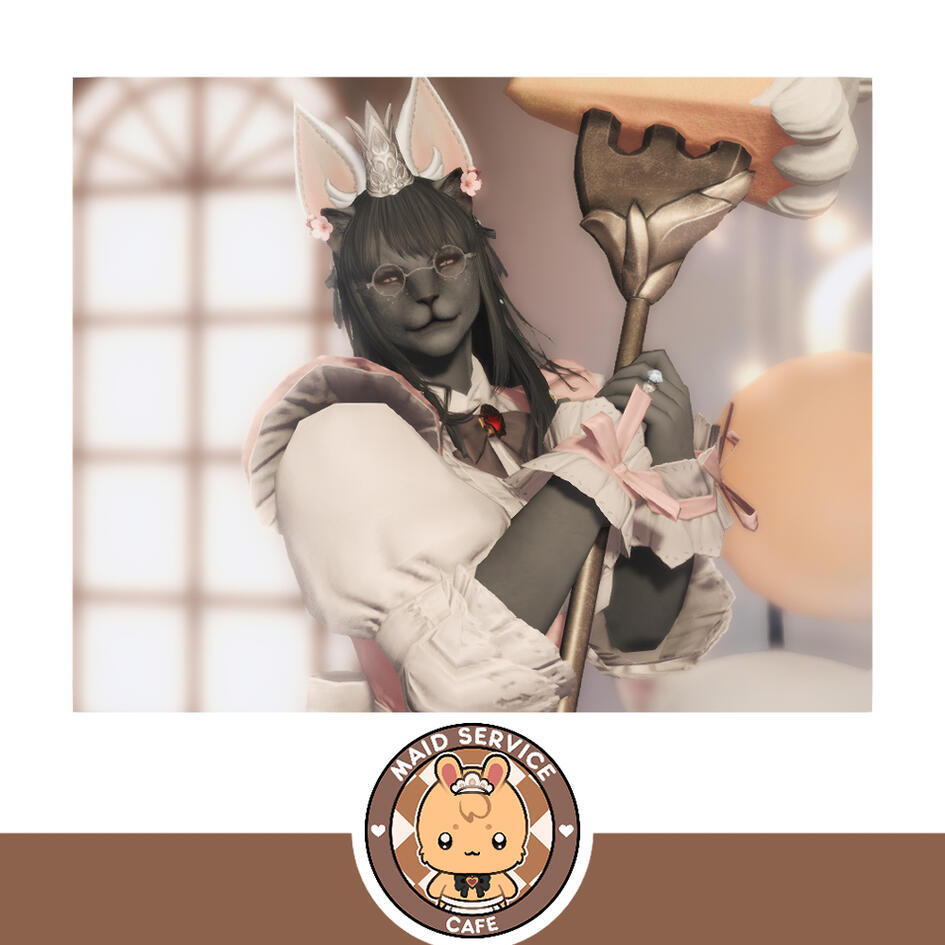 ✦ XMAS 1 ✦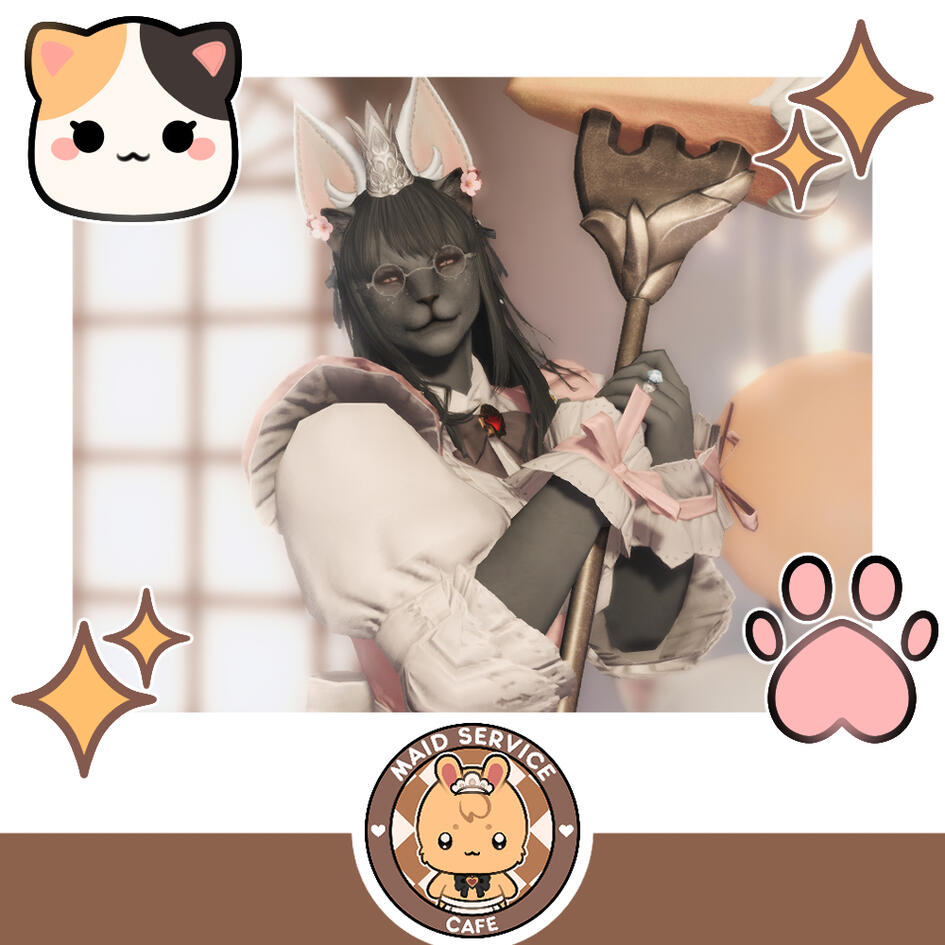 ✦ XMAS 2 ✦
---
✦ GALLERY ✦
---
"Look at this photograph! Every time I do, it makes me laugh..."
✦ Party Service ✦
Celebrate a special date by the side of the best maids & butlers from Eorzea.
You can hire Maid Service to bring some extra love to your party.The event can take place on the maid café or on a location of your choice.
Terms of Service
We are a SFW venue
Schedule your event at least 48 hours in advance
Make sure to inform the estimated number of guests
Respect all the staff members
Payment UpfrontStaff Pack
You can choose the maids/butlers of your event if you have a preference.
check our staff members: here✦ 3 maids | butlers ✦
1.000.000 gil per hour✦ 5 maids | butlers ✦
1.600.000 gil per hourDepending on the number of guests, a larger number of staff members may be required.We are going to serve the meals from our menu, but you are free to request something specific.Contact
Discord: moekonata
♡Let Maid Service take care of you, Master.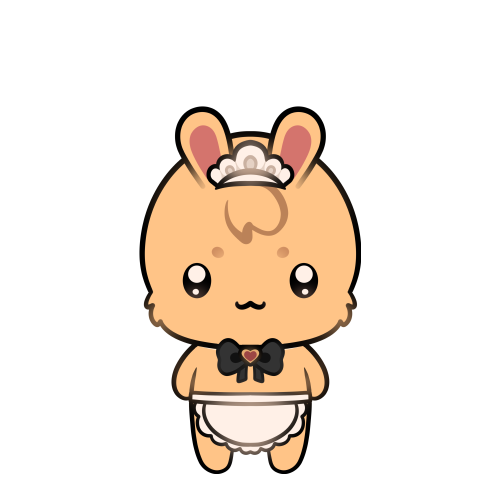 ♡ Konata Moe ♡
CEO, void maid & artist. Always working hard to keep everyone's heart warm. She is going to bless your food with love and give you some stolen bread.
---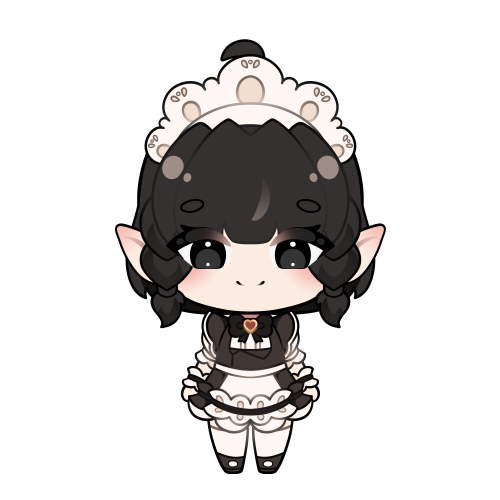 ♡ Neveve Neve ♡
The door maid. She is going to welcome you to Maid Service Café. Please be careful with your minion, Nev is the world-eater. Always hungry but will get really happy with some headpats.
---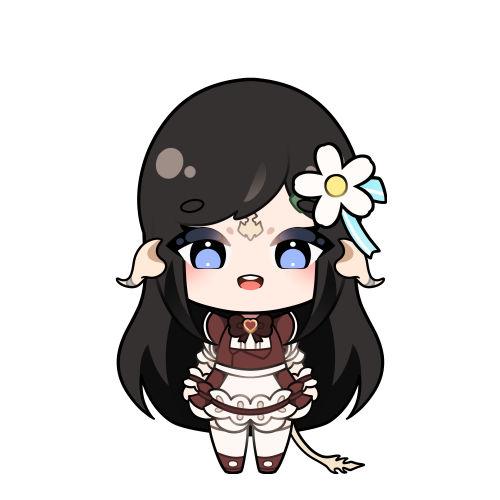 ♡ Nikko Tenryu ♡
The most sweet maid. She has a strong moe power and your order is going to get an explosion of love. Nikko's smile is going to heal you. Always making tasty food and sharing her kindness with the masters.
---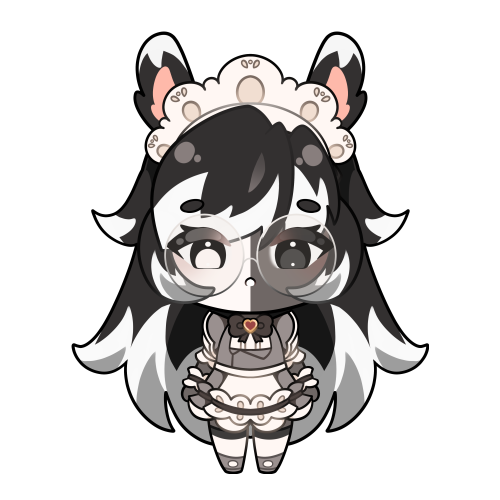 ♡ Tsura Hanayome ♡
Really mature and will punish you if you don't behave. Tsura has a sad past but found a home in Maid Service. Being part of a family of maids made her heart warm and now she will do her best to make your heart warm as well.
---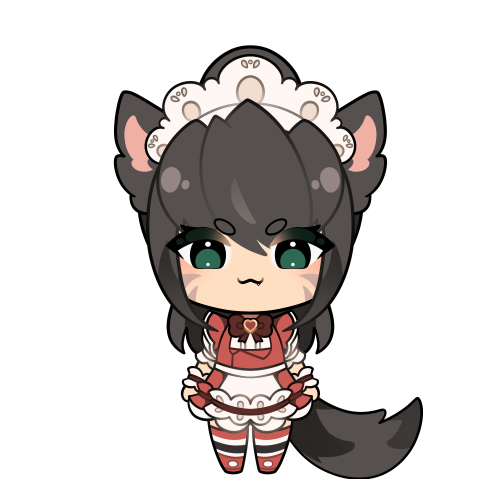 ♡ Yuki Bluestar ♡
BE CAREFUL! This gremlin might bite your ankles. Make sure to offer Yuki some cookies if you want this goblin to be nice to you. Don't be scared, she is nice when she is not hungry.
---
♡ Cordia Lesrekta ♡
A lovely viera but can be really grumpy when she is drunk - and she is always drunk. Cordia loves alcohol so maybe you should be serving her instead of asking her to serve you.
---
♡ Kaoru Okada ♡
Sweet and nice dragon lady. Kaoru is kind and is going to share her love with you. Can blush easily, so please be gentle with her.
---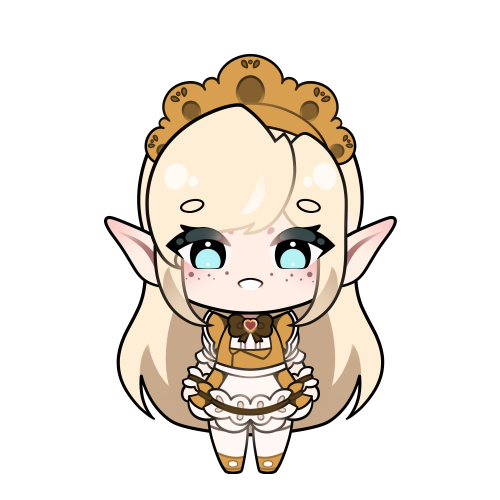 ♡ Chiisana Yawarakai ♡
A lovely maid that brings the power of sunshine with her smile. She is going to brighten your day and make you feel cozy.
---
♡ Sasha Sunborn ♡
This is a country maid. This bunny is ready to lasso your heart and make it her own. She may look cute but she is tough.
---
♡ Kotori Takamiya ♡
A beautiful kitsune maid ready for service. Don't be frightened by her fangs, she won't bite. Kotori loves headpats, so feel free to give her lots of it.
---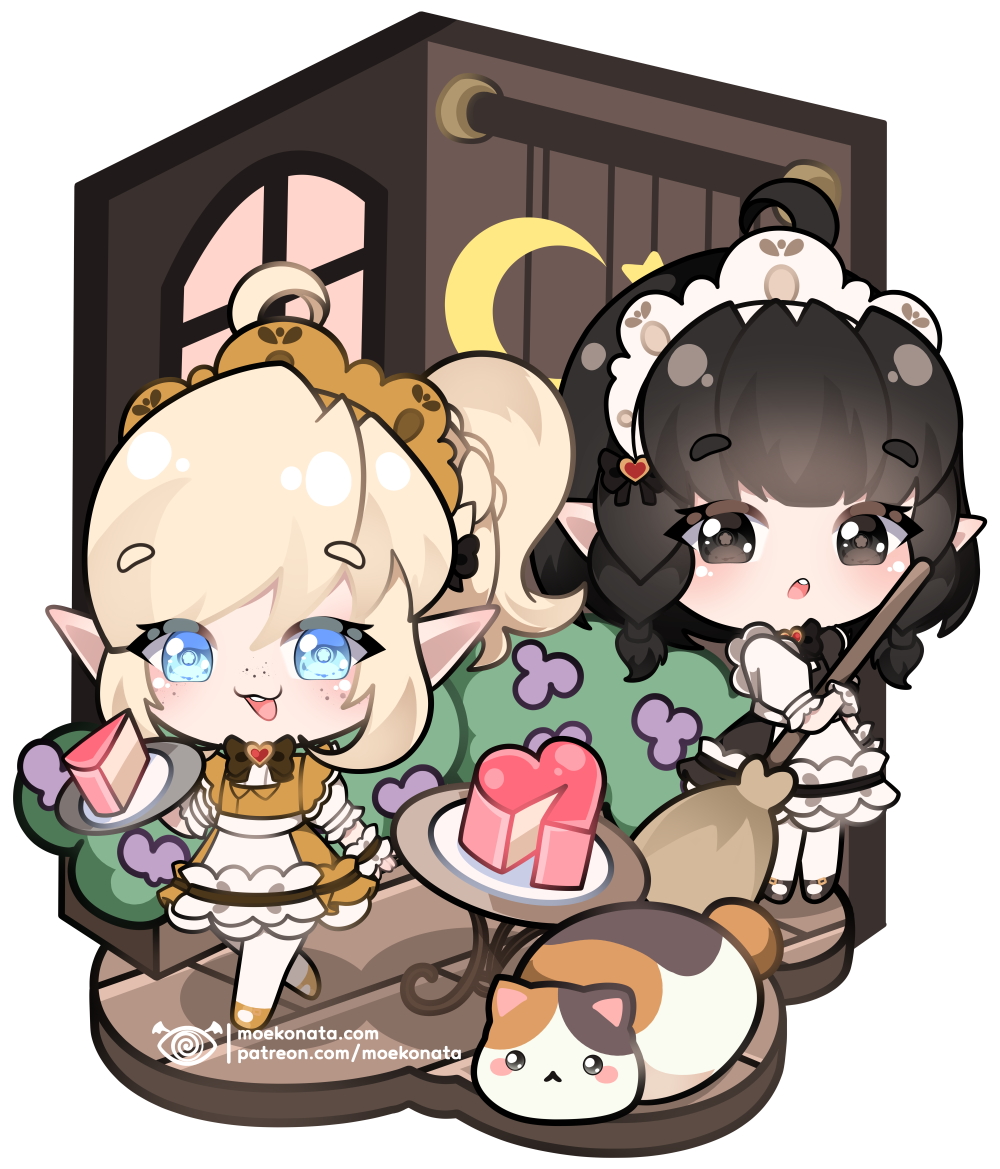 ♡ Cu Eire ♡
He may look like a grumpy old man, but this butler is sweet as pie. His towering presence will make you feel safe and comfy.
---
♡ Lilith Ignea ♡
Lilith is a very shy bunny. She is very quiet, but also full of love to give to her Masters. Be patient and you will be rewarded with a beautiful and warm smile.
---
Konata Moe founded Maid Service - the free company - on September 20, 2019. With the purpose of creating a comfy space, she worked hard and was able to open Maid Service Cafe for the first time during May 16, 2020.
---
More than a maid café, a home.
Primal Hyperion
Empyreum • W 25 P 42
✧ Empyreum Northwest Subdivision ✧
✦ Saturday ✦
08:00 pm EST → 10:00 pm EST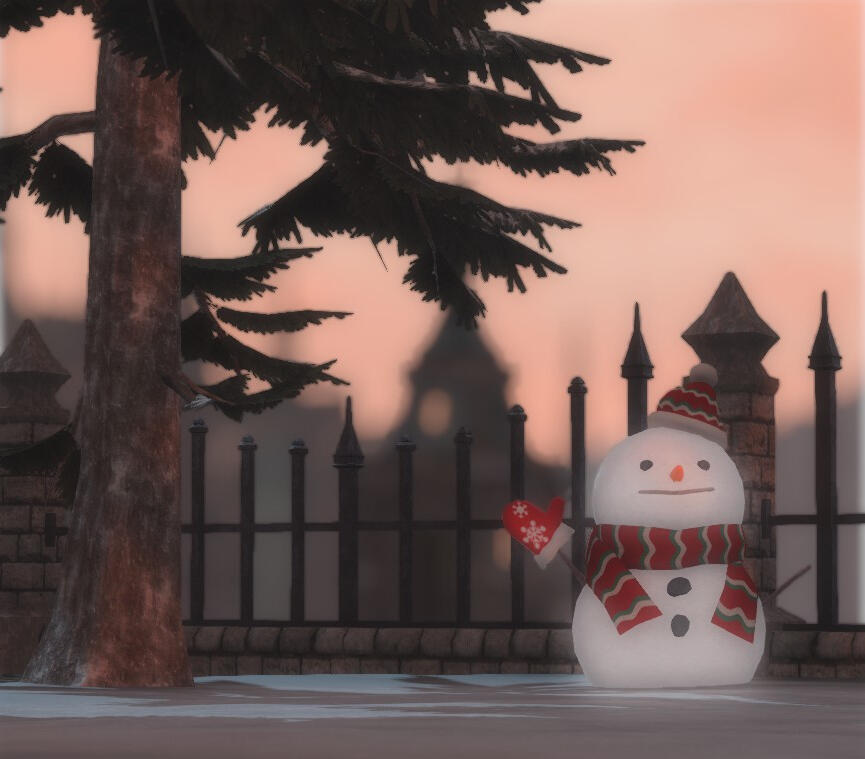 ✦ ART CREDIT ✦
All the website and discord server art was made by Konata Moe.
You can check more of her work at moekonata.com.Please, do NOT use/edit Kona's work.
Do NOT use any of Kona's artwork in AI/ML programs.
---
Here you can check some of the art that Konata Moe made for Maid Service Cafe.
Click on the image to see it in full size.
✦ 2023 ✦
✦ 2022 ✦
✦ 2021 ✦
✦ 2020 ✦
---